Volunteer at Mountain Resource Center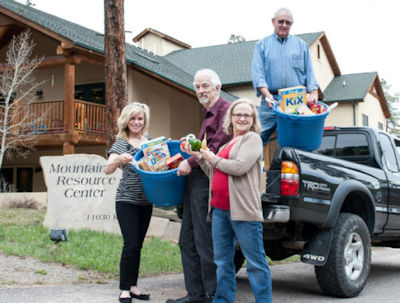 In 2018, 301 volunteers combined to give 13,153 hours of volunteer time in support of Mountain Resource Center's programs, services, and special events!  Without our army of committed volunteers, Mountain Resource Center would not exist to support the community in the manner that we have done for the past 29 years.
If interested in volunteering, please contact our Volunteer Coordinator, Ashley, at 303-838-7552 X35 or ashley@mrcco.org with questions and complete our Volunteer Application.   Once you are on our Volunteer Contact list, you will receive emails telling about all volunteer opportunities.  If you are available and interested in any of these opportunities, simply respond to those e-mails.
Contact us today for current Volunteer Opportunities!