Volunteer at Mountain Resource Center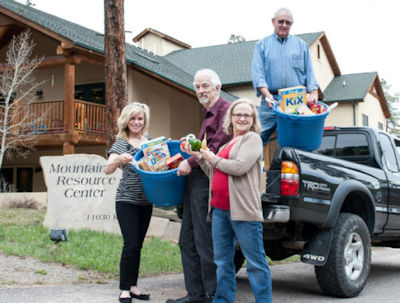 Share your time and talents today by volunteering. Volunteers bring new ideas, vitality, skills and expertise. Mountain Resource Center has a vibrant volunteer team!
Total Volunteers:  266
Total Volunteer Hours:  11,386.50
National Volunteer Value per hour determined annually by the Independent Sector:  $23.56/hour
Value of MRC Volunteers in 2016:  $268,265.94
We have rewarding opportunities for you whether you want to work weekly, monthly, short-term projects, or for special events. Some examples include working in the resale store, computer lab, early childhood classroom, and the food pantry. Other opportunities include clerical assistance, food drives, and annual events such as our Holiday Party and Mountain Bowls project.
Download our Volunteer Application and contact us today!