Mountain Resource Center is a nonprofit,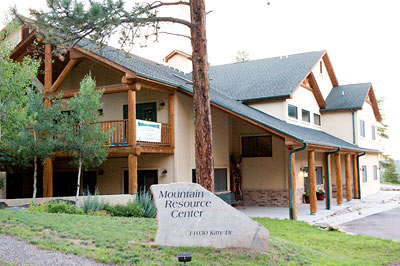 community-based organization that delivers high quality, integrated health and human services within a 1000+ square mile mountain area. Serving a population of over 65,000 in Jefferson and Park counties, Mountain Resource Center's model of integrated services allows clients to enter through any 'door' of service and access all agency resources.
The experienced, professional staff helps individuals and families connect with the services they need to achieve their potential, meet challenges and regain self-sufficiency. Mountain Resource Center delivers all services free of charge and open to all community members. Our success is made possible through the generous donations of foundations and individuals, as well as the volunteer support of almost 300 individuals providing more than 13,000 hours of service annually.
Mountain Resource Center is well known for its Food Pantry, Basic Needs Services, Disaster Relief, and Resale Store. The services we provide to the community include Family Education, Workforce and Adult Education, Financial Coaching, Veteran Services, and Public Benefits Assistance.