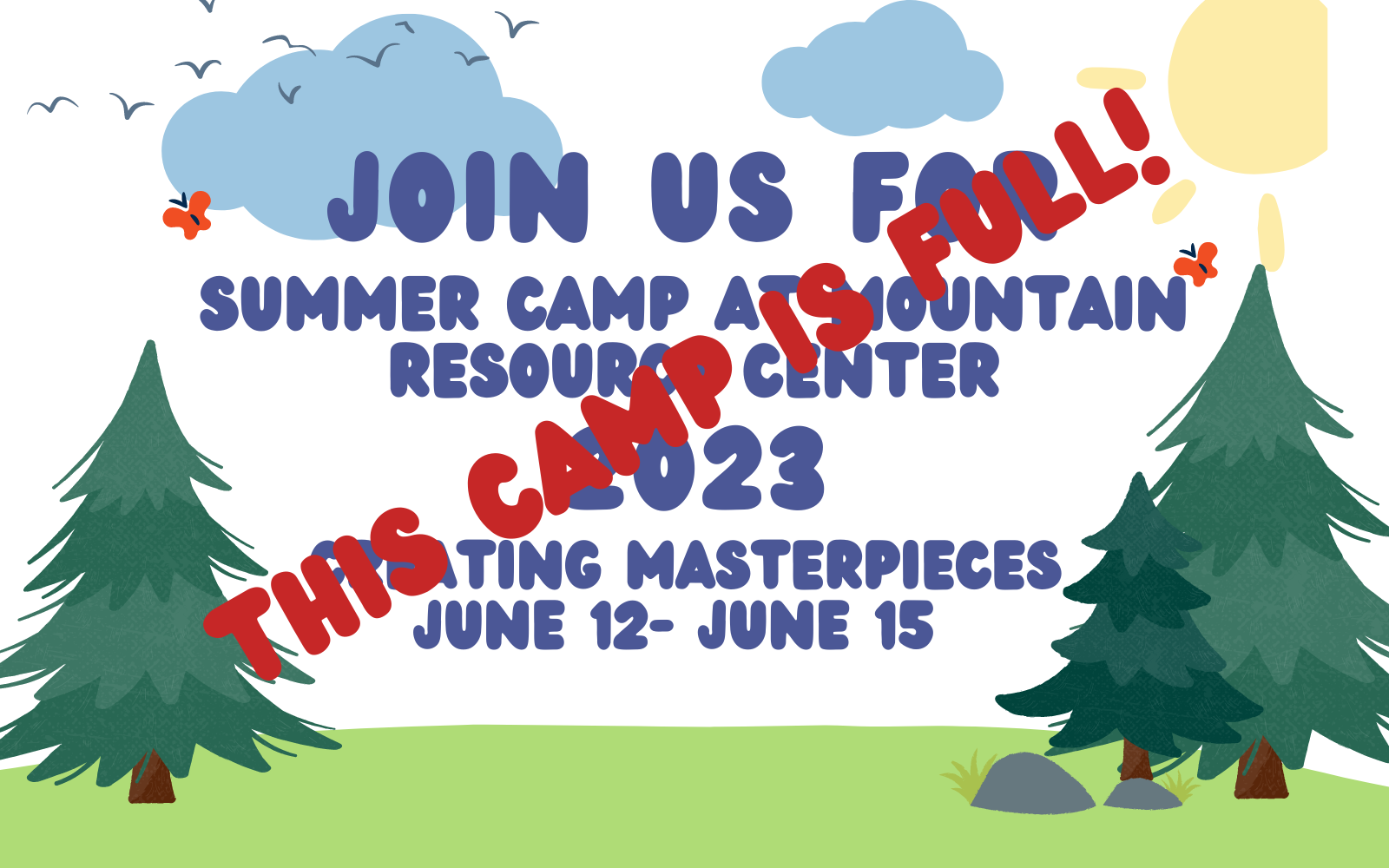 Summer Camp at MRC – Creating Masterpieces
As part of our ongoing commitment to the community, Mountain Resource Center is excited to be launching a free weekly day camp for children ages 6-10 years old. Each camp will be Monday-Thursday, 8:30am-4:30pm. 
Our camp experience will provide opportunities to develop social & emotional skills, practice mindfulness, and explore art, literacy & math. We will also explore the importance of physical health and nutrition using the Coordinated Approach to Childhood Health (CATCH).
Campers will be asked to bring their own lunch and water bottle. Mountain Resource Center will provide the healthy snacks!
Weekly Camp Themes:
Simple Machines June 5 – June 8
We'll encourage creativity by exploring an exciting series of projects that involve inclined planes, wheels and axels, wedges, levers, and screws. By combining art and science, we will explore the fascinating world of cars, ramps and paint. Join us for a STEM-focused camp that promises plenty of fun and learning opportunities!
Creating Masterpieces June 12- June 15
Campers will discover their inner Van Gogh! Children will have fun learning about famous artists while using different art techniques and mediums to create their very own masterpieces. Each day will include plenty of creativity and a rich literacy study of artists such as Monet, Van Gogh, and Warhol!
Mad Scientists June 19- June 22
What child doesn't enjoy experiments and making a mess! Indoor and outdoor science labs will allow your child to explore growing crystals in jars, homemade lava lamps, bouncing bubbles, homemade slime, and so much more!
Mindfulness Boot Camp June 26-June 29
Join us for a week of Zen-like fun, where campers will enjoy practicing yoga through exciting games, literature, creating mandalas, grooving to music, and flowing with poses. Children will use their artistic skills to make their own mala bead necklaces and mandalas.
Families may register for one week of camp. If you are interested in more than one week, we will place you on a waitlist until we determine if space is available.
Please register as soon as possible. Spots will be limited, and no drop-ins will be allowed.
To register please visit: https://www.tfaforms.com/5050270
If you have any questions, feel free to reach out to Carla Keitlen, our Family Education Coordinator at carla@mrcco.org or 303-838-7552.