Careers at Mountain Resource Center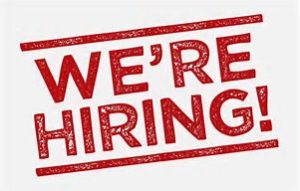 Mountain Resource Center is hiring for a Early Childhood and Family Educator and Resale Store Donation Room & Sales Clerk
Early Childhood and Family Educator
Position Summary:  Early Childhood Family Education (ECFE) is a program available to families with young children.  ECFE emphasizes family as a foundation for later education and works to ensure that all family members have the ability, as well as the parenting education, to provide a good learning environment for their children.  ECFE educators plan, teach and evaluate ECFE classes for children ages infant to 5 years old and facilitate parent education and discussion groups.  This position provides assessment and referral information to parents regarding developmental milestones and other early childhood information.  Educators work as a team to create learning stations for parents and kids to explore together.  They support parents and help children achieve the readiness skills for either a more formal preschool experience or kindergarten.
Essential Functions
Teach ECFE classes, which includes lesson planning, classroom set-up, and parent/child evaluations and assessments
Provide parents with literature, discussion, and additional resources for early childhood development
Provide Ages and Stages Screening and teach parents how to observe and interpret screening results
Participate in ongoing professional development
Assist as needed with proposals for ECFE funding and with fundraising events
Coordinate services with ECFE resource organizations, child care centers, schools, service groups, and government and community programs serving families, infants, and young children
Research relevant and current community resources
Maintain strict confidentiality of clients' information
Work independently with minimal supervision
Participate in ongoing professional development
Perform other duties as assigned
Resale Store Donation Room & Sales Clerk
Position Summary: The Resale Store Donation Room & Sales Clerk supports the Resale Store Manager in Donation Room operations, procedures, communications, and Resales Store floor coverage when necessary.
Essential Functions
Foster good relationships with the community on donation and non-donation days while using good judgement when accepting or declining donations
Provide direction, feedback, guidance, oversight to volunteers and explain any changes, new processes as directed by management
Work independently with minimal supervision
Participate in ongoing professional development
Perform other duties as assigned
Knowledge, Skills, Abilities and Accountabilities
The Resale Store Donation Room & Sales Clerk demonstrates the following:
Ability to effectively communicate with the mountain community about Mountain Resource Center programs, community needs and Mountain Resource Center services
Organization and attention to detail
Ability to follow through with assigned duties
Strong communication skills, both verbal and written
Ability to multi-task, problem solve and work in a team
Willingness to accept feedback and adapt accordingly
Flexibility and ability to adapt to changing circumstances
Basic knowledge of email, internet use and the ability to learn new basic computer skills as needed
Participation as a MRC team player by attending staff meetings and other organizational events and willingness to share knowledge to advance knowledge and skills of others
Understanding and agreement to follow all policies, procedures & protocols as set forth in the MRC Employee Handbook, MRC Employment Policies Manual and other directives
Conformance to a drug-free workplace, not be under the influence of alcohol and/or other illicit drugs of abuse
A professional, positive and polite attitude and relationship with other MRC employees, volunteers, clients and customers
Physical Demands
Work is performed while standing, walking and/or sitting
Requires the ability to communicate effectively using speech, vision and hearing
Requires bending, squatting, crawling, climbing, reaching
Requires the ability to lift, carry, push or pull medium weights up to 50 pounds
Credentials, Experience and Qualifications
Previous experience in a retail setting is preferred
Previous experience operating cash register or the ability to learn to handle cash and operate cash register
High school diploma or previous experience working with the public
At least 18 years of age
Proof and maintenance of proper legal authorization to work in the United States
Position and # of hours worked is determined and based on available grant funding
Mountain Resource Center is an equal opportunity employer and prohibits unlawful discrimination on the basis of age, race, sex, color, religion, national origin, disability, military status, genetic information, ancestry, creed, gender identity or expression, and sexual orientation, or any other status protected by applicable federal, state or local law.
If you have any questions regarding employment or volunteer interest, please reach out to Shirley at shirley@mrcco.org or at 303-838-7552 x 11.
If you would like to officially apply for a position, please send a Cover Letter and Resume to shirley@mrcco.org