Careers at Mountain Resource Center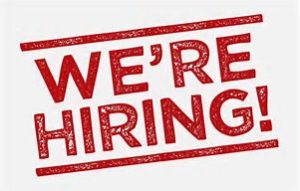 Mountain Resource Center is hiring for:
EARLY CHILDHOOD & FAMILY EDUCATOR
Early Childhood and Family Educator Position Details
Position Summary:  Early Childhood Family Education (ECFE) is a program available to families with young children.  ECFE emphasizes family as a foundation for later education and works to ensure that all family members have the ability, as well as the parenting education, to provide a good learning environment for their children.  ECFE educators plan, teach and evaluate ECFE classes for children ages infant to 5 years old and facilitate parent education and discussion groups.  This position provides assessment and referral information to parents regarding developmental milestones and other early childhood information.  Educators work as a team to create learning stations for parents and kids to explore together.  They support parents and help children achieve the readiness skills for either a more formal preschool experience or kindergarten.
Essential Functions
Teach ECFE classes, which includes lesson planning, classroom set-up, and parent/child evaluations and assessments
Provide parents with literature, discussion, and additional resources for early childhood development
Provide Ages and Stages Screening and teach parents how to observe and interpret screening results
Participate in ongoing professional development
Assist as needed with proposals for ECFE funding and with fundraising events
Coordinate services with ECFE resource organizations, child care centers, schools, service groups, and government and community programs serving families, infants, and young children
Research relevant and current community resources
Maintain strict confidentiality of clients' information
Work independently with minimal supervision
Participate in ongoing professional development
Perform other duties as assigned
Credentials, Experience and Qualifications
Bachelor's Degree in Early Childhood Education or related field, OR equivalent combination of education and experience
At least 18 years of age
Proof and maintenance of proper legal authorization to work in the United States
Position and # of hours worked is determined and based on available grant funding
Mountain Resource Center is an equal opportunity employer and prohibits unlawful discrimination on the basis of age, race, sex, color, religion, national origin, disability, military status, genetic information, ancestry, creed, gender identity or expression, and sexual orientation, or any other status protected by applicable federal, state or local law.
If you have any questions regarding employment or volunteer interest, please reach out to Shirley at shirley@mrcco.org or at 303-838-7552 x 11.
If you would like to officially apply for a position, please send a Cover Letter and Resume to shirley@mrcco.org