Early Childhood & Family Education
We are excited to announce some new family fun – Outdoor Adventures!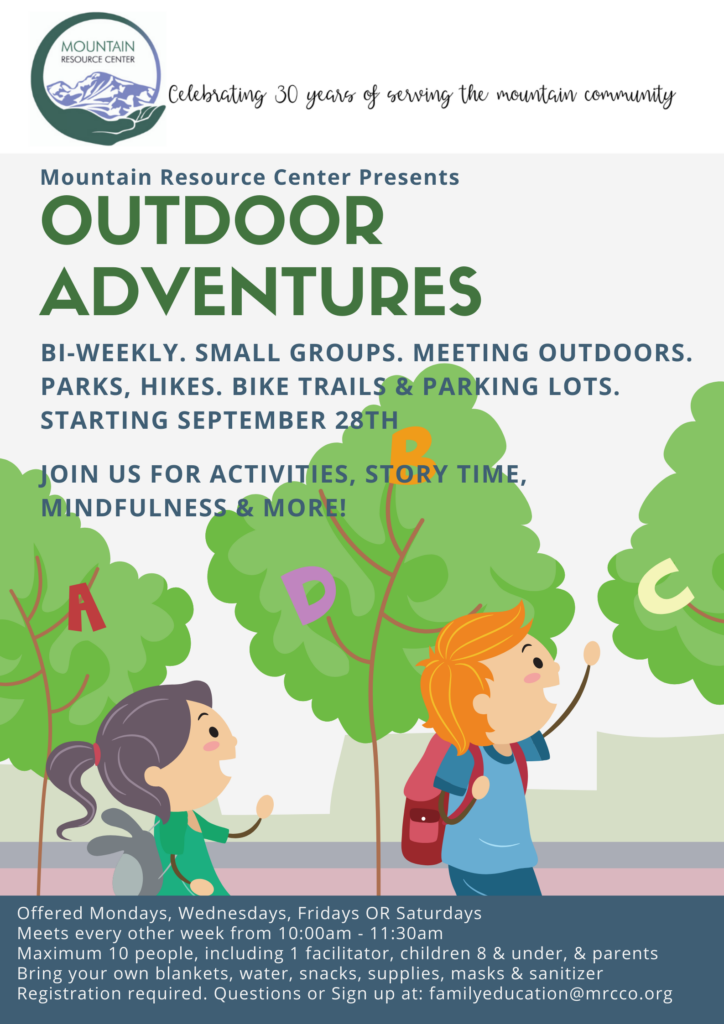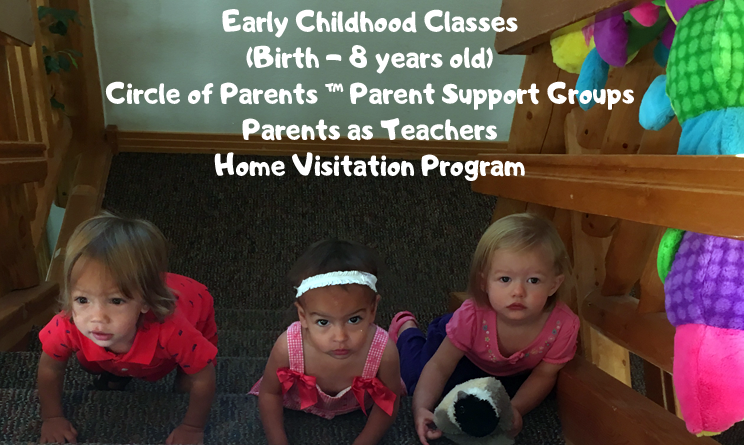 Thursdays 10:00 – 11:30 Virtual Circle of Parents and Children
Currently, we are not holding any in-person classes, stay tuned for updated information.
Family Education programs provide early childhood and parenting support for families using a two-generation approach. Classes, groups, and events are designed to meet the needs of the whole family by offering parent education and early learning experiences that foster relationships with other families as well as connections with community services.
Early Childhood Classes
Year-round classes for birth to age 8
Parents/caregivers and children attend together
Circle time, music, crafts, sensory play, healthy habits & more!
Both session & drop-in classes offered
Separating classes (adult time in adjacent parent room) offered
Circle of Parents ™
Weekly parent support meetings offered for caregivers of young children
Safe, friendly, confidential and non-judgmental environments
Facilitated by trained family educators with parent-driven topics
Separate Circle of Children ™ class for ages 1 – 8 years old held during parent time
View Details about current Circle of Parent group: Thursday Group
Parents as Teachers (Free Personal Visitation Program)
Monthly personal visits – Educators will share age-appropriate child development and parenting information.
Monthly Group Connections – Join other families for fun and informative activities that engage parents and children alike!
Screenings – Free Developmental, Vision, Hearing, and School Readiness Screenings.
Resource Network – Families are connected to resources in the community, for all levels of needs.