Careers at Mountain Resource Center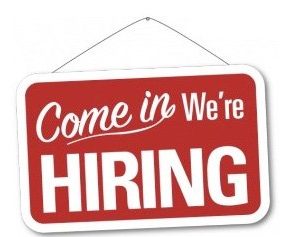 Thank you for your employment interest!
Mountain Resource Center is hiring a GRANT WRITER and Child Maltreatment Prevention Plan Coordinator
Mountain Resource Center, is a community–based non-profit organization that has been in the Conifer area for 28 years.  We provide accessible health and human services to people living in Conifer, Evergreen, Bailey, and surrounding communities.
To help accomplish our mission to "strengthen our community with services that empower people," we are looking for a Grant Writer:
The GRANT WRITER, under minimal supervision, is responsible for the cultivation and completion of proposals, grant applications and grant reporting that aligns with Mountain Resource Center mission and programmatic needs that meet the unique needs of our rural mountain community.
Essential Functions
Manage entire grant writing and submission process
Research and identify new funding prospects
Generate proposals and supporting documents in response to solicitations
Generate revenues that meet annual budget requirements for client programs and services through a timely submission of well-researched, well-written and well documented  grant proposals
Maintain and implement funding calendar activities, including cultivation activities
Maintain grant files of all current grants/funding amounts/reporting requirements and more
Participate in grant implementation meetings after grants are awarded
Act as a liaison with program managers and staff to ensure grant proposals align with program goals
Identify funding opportunities and new programs to match client priorities using research tools
Serve as a liaison to all funding agencies/organizations
Engage with program officers at funding organizations to solicit invitations to submit proposals
Work with Program Managers, CEO, and Accountant to develop grant proposals and corresponding budget requirements
Responsible for the preparation of grant proposals and applications
Responsible for researching all funding opportunities that meet Mountain Resource Center mission and programmatic requirements
Child Maltreatment Prevention Plan Coordinator
The Child Maltreatment Prevention Plan Coordinator position is a short-term, part-time position starting November, 2017 and on-going through July, 2018.  The Coordinator will create a local Child Maltreatment Prevention Plan using the new Colorado Child Maltreatment Prevention Framework for Action, serve as the champion, local coordinator, and primary point of contact for the planning process. This has been made possible by a Community Planning Grant supported by the Colorado Department of Human Services and the Zoma Foundation.
Essential Functions
Create a local Child Maltreatment Prevention Plan using the new Colorado Child Maltreatment Prevention Framework for Action.
Engage in an up to eight-month local participatory planning process using the Colorado
Child Maltreatment Prevention Framework for Action as a tool to guide strategic thinking
Register and participate in the introductory online webinar for grantees
Convene local stakeholders across systems and agencies to participate in three on-site meetings with facilitation support provided through Milestones to implement the tasks, noted below, to apply the concepts and suggested action items raised in the Framework. The team of  local stakeholders must be multi-disciplinary
Maintain communication and coordinate and engage in planning activities between each of the on-site meetings
Ensure the planning team is knowledgeable in a two-generation approach (ASCEND) and has knowledge of the Strengthening Families Protective Factors Framework (CSSP). Any selected strategies should be grounded in these strengths-based whole family approaches
Engage in an online learning community with other grantees to share progress, lessons learned, and support peer-to-peer learning
Utilize the technical assistance provided by Milestones or request technical assistance if there are specific challenges/barriers impacting our community
Complete all deliverables, e.g. local child maltreatment prevention plan, progress report, using the templates provided by Milestones and submit by deadline
Participate in evaluation activities such as completing surveys that asses the quality of technical assistance received or providing feedback on the local planning process
Communicate any questions or concerns to the Milestones Project Manager or other project staff as needed
Meet requirements to be a subcontractor of the Colorado Department of Human Services to comply with criteria
Maintain strict confidentiality of clients' information
Work independently with minimal supervision
Participate in ongoing professional development
Perform other duties as assigned
Knowledge, Skills, Abilities and Accountabilities
The Child Maltreatment Prevention Framework for Action Coordinator demonstrates the following:
Organization and attention to detail
Ability to follow through with assigned duties
Strong communication skills, both verbal and written
Ability to multi-task, problem solve and work in a team
Willingness to accept feedback and adapt accordingly
Flexibility and ability to adapt to changing circumstances
Excellent computer skills, including Microsoft Office Suite
Participation as a MRC team player by attending staff meetings and other organizational events and willingness to share knowledge to advance knowledge and skills of others
Understanding and agreement to follow all policies, procedures & protocols as set forth in the MRC Employee Handbook, MRC Employment Policies Manual and other directives
Conformance to a drug-free workplace, not be under the influence of alcohol and/or other illicit drugs of abuse
A professional, positive and polite attitude and relationship with other MRC employees, volunteers, clients and customers
Credentials, Experience and Qualifications
Bachelor's Degree in the field of Human Services or related field, plus a minimum of 3 years' experience in human services OR equivalent combination of education and experience
Prior experience working in a collaborative network or multi-disciplinary human services background is preferred
At least 18 years of age
Proof and maintenance of proper legal authorization to work in the United States
Position and # of hours worked is determined and based on available grant funding
Mountain Resource Center is an equal opportunity employer and prohibits unlawful discrimination on the basis of age, race, sex, color, religion, national origin, disability, military status, genetic information, ancestry, creed, gender identity or expression, and sexual orientation, or any other status protected by applicable federal, state or local law.
Please go to our website, http://www.mrcco.org/about/careers/  for detailed information.
If interested, please send cover letter and resume to shirley@mrcco.org.
If you have any questions regarding employment or volunteer interest, please reach out to Shirley at shirley@mrcco.org or at 303-838-7552 x 11.