Careers at Mountain Resource Center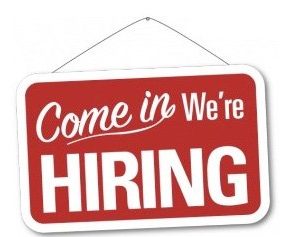 Thank you for your employment interest!
Mission of Mountain Resource Center:  to provide high quality, integrated health and human services that improve the lives of people in the communities we serve.
Scope:  Mountain Resource Center is a community-based non-profit organization that provides bundled services and integrated case management to families in need.  Our "neighbors helping neighbors" vision provides accessible health and human services to people living in Conifer, Evergreen, Bailey and surrounding communities in order to foster more self-reliant and healthier lives.
To apply, email your resume and cover letter to shirley@mrcco.org.
---
Mountain Resource Center is looking to fill the following position(s):
Family Advocate
Title:                Family Advocate
Reports to:      Integrated Services Manager, Mountain Resource Center
Status:             Part-time Non–Exempt
Position Summary:  Family Advocates offer a safe, accessible place for families to connect with comprehensive services that help them strengthen their families and become more self-sufficient.  Advocates support families with emergency financial assistance, case management, goal-setting and working toward long-term self-sufficiency.
Essential Functions
Help clients navigate critically needed support systems and provide ongoing case management, goal-setting, and advocacy
Collaborate with clients and families to determine level of support needed, engage in service planning, and develop follow-up frequency based on individual needs and circumstances.
Provide direct assistance to clients including: emergency financial assistance, e.g. rent, mortgage, utilities, transportation; resources and referrals; and other services as needed
Complete assessments and follow-up assessments as required
Develop, maintain, and update client records, including self-sufficiency plans, case notes and computerized database records in the Efforts to Outcomes ("ETO") database
Monitor effectiveness of services for clients and advocate for access to new services as needed
Research relevant and current community resources
Maintain strict confidentiality of clients' information
Work independently with minimal supervision
Participate in ongoing professional development
Perform other duties as assigned
Knowledge, Skills, Abilities and Accountabilities
The Family Advocate demonstrates the following:
Crisis management and client advocacy skills
Empathy, with firm boundaries
Case Management skills
Knowledge of resources, government programs and family systems
Organization and attention to detail
Ability to follow through with assigned duties
Strong communication skills, both verbal and written
Ability to multi-task, problem solve and work in a team
Willingness to accept feedback and adapt accordingly
Flexibility and ability to adapt to changing circumstances
Excellent computer skills, including Microsoft Office Suite
Participation as a MRC team player by attending staff meetings and other organizational events and willingness to share knowledge to advance knowledge and skills of others
Understanding and agreement to follow all policies, procedures & protocols as set forth in the MRC Employee Handbook, MRC Employment Policies Manual and other directives
Conformance to a drug-free workplace, not be under the influence of alcohol and/or other illicit drugs of abuse
A professional, positive and polite attitude and relationship with other MRC employees, volunteers, clients and customers
Credentials, Experience and Qualifications
Bachelor's Degree in the field of Human Services or related field, plus a minimum of 3 years' experience doing case management with adults and families OR equivalent combination of education and experience
Prior experience working in a collaborative network or multi-disciplinary human services and social work background is preferred
At least 18 years of age
Proof and maintenance of proper legal authorization to work in the United States
Position and # of hours worked is determined and based on available grant funding
Mountain Resource Center is an equal opportunity employer and prohibits unlawful discrimination on the basis of age, race, sex, color, religion, national origin, disability, military status, genetic information, ancestry, creed, gender identity or expression, and sexual orientation, or any other status protected by applicable federal, state or local law.
---
To apply email your resume and cover letter to shirley@mrcco.org